Call Me Today at 414-339-1686 or Send Me an E-mail.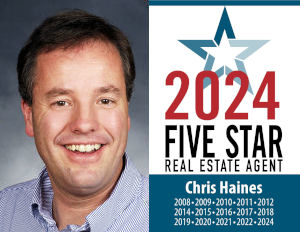 Chris Haines
,
Real Estate Broker
Milwaukee Executive Realty
Attention condo and house buyers! People searching for Milwaukee condos, single family homes and other real estate in the Milwaukee area are finding a busy marketplace. Over the past few years, the real estate market has been on a great upswing. This is particularly true with condos. When the market was weak, condos suffered more than other types of real estate. However, many buyers have realized that condos are right for them. Since mortgage interest rates are still low, buyers for houses, condos and duplexes have been taking advantage of a market with a lot of opportunities.
If you are looking for a condo or home in downtown Milwaukee, east side or north shore, it is important to be prepared to make an offer when you start looking. That means have a preapproval from a lender if you plan to get a mortgage and/or have a plan on how to handle your current residence. Many listings are getting accepted offers within days so that means buyers need to be prepared when they see something they want. Real estate professionals in the area are frequently working with competing buyers for properties.
Additionally, over the past few years there has been a shortage of condos and single family homes in the Milwaukee area which underlines the need to be prepared.
Some banks around Milwaukee are offering great packages for first-time home buyers of condos and single-family homes as well as owner occupied duplexes. Also, WHEDA, the Wisconsin Housing and Economic Development Authority, offers deals for first-time home buyers of single-family homes with very low down payments. There are also a handful of banks in the Milwaukee area that are working with outside sources for grant money to assist first-time homebuyers with their down payment monies.
Milwaukee Real Estate Specialist
BUYERS
SELLERS
COMMUNITY INFORMATION
Milwaukee County Real Estate
North Shore
Milwaukee County Real Estate
City of Milwaukee
Milwaukee County Real Estate
Western
Homes
HALES CORNERS
MILWAUKEE
MILWAUKEE
MILWAUKEE
MILWAUKEE
MILWAUKEE
MILWAUKEE
MILWAUKEE
MILWAUKEE
MILWAUKEE
SHOREWOOD
WAUWATOSA
WEST BEND
WHITEFISH BAY
---
Condos
GREENDALE
Price: $240,000
MLS #: 1728396
Bedrooms: 2
Full Baths: 2
Half Baths: 0
County: Milwaukee
Condominium Name: Overlook Lakes
Sought after Overlook Lakes- Move right in to this freshly painted 2nd floor condo with private entrance.

Click for Full Listing
MILWAUKEE
Price: $69,900
MLS #: 1722765
Bedrooms: 2
Full Baths: 1
Half Baths: 1
County: Milwaukee
Condominium Name: Whispering Hills
Come and see this bright and sunny, open concept two bedroom, 1-1/2 bath condo which is totally move-in ready.

Click for Full Listing
MILWAUKEE
Price: $325,000
MLS #: 1723508
Bedrooms: 2
Full Baths: 2
Half Baths: 0
County: Milwaukee
Condominium Name: Water Street Lofts
Enjoy the good life! Spacious unit on river in popular building with great views! Easy access to a huge outdoor deck that overlooks river.

Click for Full Listing
OAK CREEK
Price: $129,900
MLS #: 1716181
Bedrooms: 1
Full Baths: 1
Half Baths: 0
County: Milwaukee
Condominium Name: Kendal Woods
Melding of style and quality, freedom from yardwork, extended living space with a private patio in a private setting...

Click for Full Listing
WAUWATOSA
Price: $199,000
MLS #: 1681092
Bedrooms: 2
Full Baths: 2
Half Baths: 0
County: Milwaukee
Condominium Name: Arvada Place
Excellent and spacious condo on top floor. Two bedrooms on opposite sides of unit. Open concept kitchen with breakfast bar. Lots of natural light.

Click for Full Listing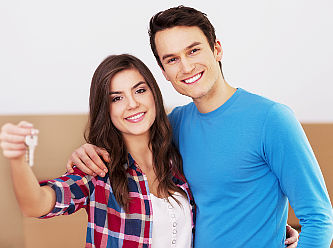 Sellers: The market is definitely booming and prices are continuing to rise. If you are thinking about making a change, please call me today and I can provide an analysis of your existing home and discuss opportunities. Having a person with great experience and unmatched technical skills can help you achieve your goals.
Real estate is a great passion of mine. For years, I have been investing in real estate and understand the market. Whether it is real estate in Shorewood, Whitefish Bay, Fox Point, Bayside, River Hills, Mequon or Milwaukee's east side, I have a solid understanding of most of the Milwaukee area through my life-long residency and status as a community volunteer.
Selling Your Home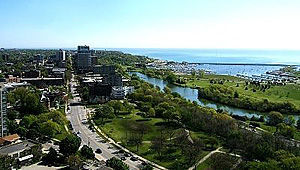 Milwaukee Condos on the Gold Coast
When selling your home, it is important to work with a Realtor® and a company that has many resources to achieve your goals. Milwaukee Executive Realty is home to some of today's best technology which can help get your property extra exposure. The company's position in the Milwaukee real estate market benefit sellers because of its ability to provide high exposure. When you list your property with me, I will be able to put many of Milwaukee Executive Realty's resources to work for you and work hard to get you a quick sale at a decent price.
A lot of real estate agents talk about the technology provided by their company. However, I know how to effectively use it. I am an Internet expert who brings many capabilities to the table. If you have a Milwaukee condo, waterfront property, Whitefish Bay tudor, Brookfield colonial, Shorewood bungalow or something else, I can do the research necessary to expose your property to the right people on-line.
To get started selling your house, contact me today so I can provide you with a free comparative market analysis which can help determine your home's value.
Buying Your Home
Investors in Milwaukee condos, Milwaukee real estate or other type of properties make very emotional decisions. Whether it is a condo in Milwaukee, single-family in Mequon, duplex on the east side or some other type of property, these are tricky times in real estate. I want to consult you on making a very large investment that you may keep for life. To help you make the right decision, I have access to a lot of data relating to the neighborhoods, schools and property tax rates. If you are not sure how much house you can afford, please contact me and I can work with you to determine your buying power.
When working with a real estate agent, it is important to work with someone who wants to help you become educated in the process. That is what I try to do.
There is a lot to know when buying a home. A home inspector assists with much of that. Fortunately, I have a background as a homeowner, real estate investor and property flipper. That experience has given me a great amount of knowledge about many type of properties.
One detail people overlook is whether something is in a floodplain. Many people love being near water. However, is that waterfront property a liability? A house in a floodplain can cost money. Besides the potential damage, if you have a mortgage, you will probably need floordplain insurance. There are different levels of severity for floodplains. You can learn more at the link below.
FEMA Flood Map Service Center - Search By Address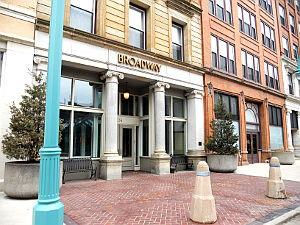 Third Ward Condo

Downtown Milwaukee, Lakefront, Lake Park, Bradford Beach, North Point Lighthouse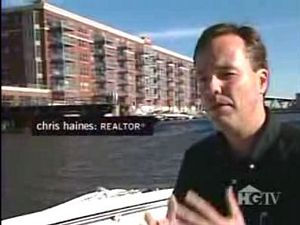 Discussing Milwaukee Condos on
What You Get For The Money
on HGTV